Welcome to the opportunity to have a great year in which you will learn your value and lead the life and business that you really want.
My 12-month Mastermind Group will take you through an enjoyable and supportive journey to build a business that not only gives you the financial returns but also ensures you manage your emotions, mind and wellbeing so you can give the best you whole you acquire the skills, connections and confidence you need.
A full day each month with 11 other new friends that will provide structure, sanity and support to your inner vision and dreams of your business. Led by me, I will share openly all the lessons I have learned, open up my connections, help you understand how to understand yourself better, introduce you to how I built my brand, how I created my manifesto and following and what I learned and have written about in my book "Business is Personal".
My key driver for you is that you will feel hugely supported in your own needs and your version of success, ambition and happiness. Whether a sole trader or someone who wants to build a scalable business, your dreams are what makes you feel fulfilled and gives you the rewards you seek.
I will share all my own vulnerabilities in order to create a culture within the group where we can truly be ourselves and build the life that works for us. We have to understand ourselves deeply to know what is right for us. This is about really building a life and business that works for you.
We will have guest speakers and experts that will help us to unfold our hearts, minds, souls and bodies and help us to become an incredibly whole person, so you can have the strong mind to achieve a strong business.
Spaces are limited. Please fill in this form to enquire about the Mastermind and I'll back to you shortly.
Starting a business and looking after yourself is tough. With her wisdom and powerful personal stories, Penny shows you how.
Dr Ian Drever
MB ChB, MRCPsych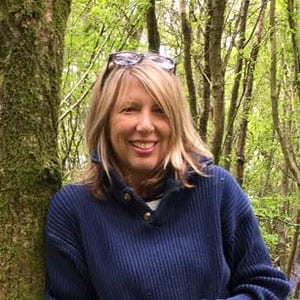 ...when I think I must be the only individually challenged business person when everyone else appears to be winning, Penny's book makes me feel normal, and that alone can be the catalyst to keep going.
Liz Harwood
Owner FAMARA Online
This is a great read, essential in order to not only survive the modern business world, but to thrive and have fun along the way.
Jack Daly
Bestselling author and Serial entrepreneur
This is a brave book to write and an awesome book to read.
Don Tapscott
Entrepreneur and Author
I'd LOVE TO HEAR FROM YOU
Whether you want to ask a question about how I can help or want to find out more, get in touch: